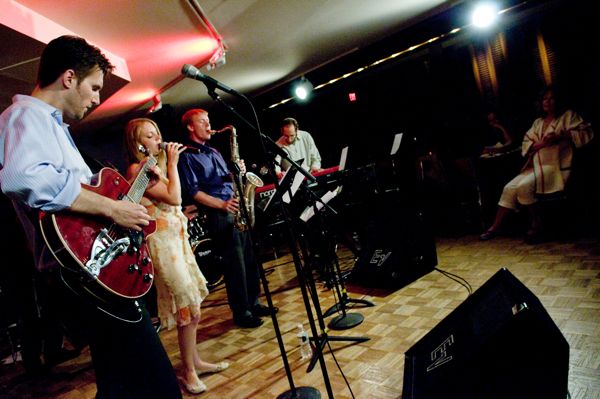 The Boston-based Nick Grondin Group presents its music as modern instrumental storytelling, inspired by rock, folk and contemporary jazz styles. Using a broad palette of sounds they aspire to connect the listeners and performers through sharing a music that is rich on many levels, both musically and emotionally.
Videos
! Preview the action by enjoying our artfully-edited live concert videos on
YouTube
Mixed among the diverse original compositions in their repertoire are also re-interpretations of songs by bands such as the Beatles and Radiohead, U2 and Jimi Hendrix.
"I love the tone painting aspects of it. Beautiful harmonies and the way the voice is integrated as a wordless instrument is great." – Jon Cowherd, pianist and composer of the Brian Blade Fellowship
The group was born in the summer of 2007 when Down Beat Magazine and ASCAP Young Jazz Composer award-winning jazz guitarist and composer Nick Grondin assembled a team of his colleagues then completing their Masters degrees at the New England Conservatory in Boston. --- Live Performances at: The Regattabar - Cambridge, MA; Boston Common - Boston, MA; 1 Lincoln Center - New York, NY; The Press Room – Portsmouth, NH; The Lily Pad – Cambridge, MA; New England Conservatory – Boston, MA

-->