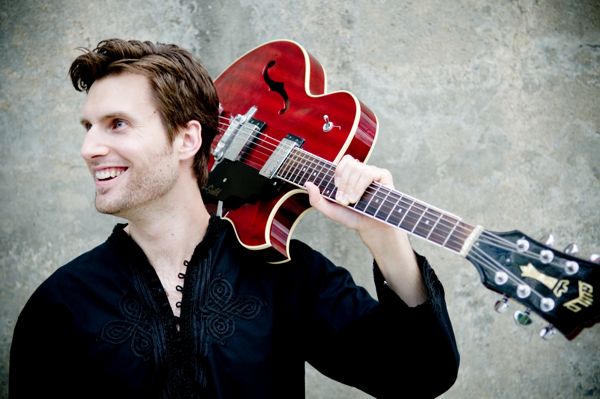 I see creating and experiencing music as a way to enhance a human connection in our lives. As we create music, it reveals so much about our human side — our loves, our dreams, our fears. Musical composition provides us a means to communicate these aspects of being human to those around us.
The process requires a great deal of trust between the composer and the players, and between the musicians and the listeners. I believe the magic and power of music comes when it fulfills this trust and offers all of these participants a feeling of community. For example, the best concerts are measured by how connected you feel to the music and musicians on stage, and also to the other audience members after the performance.
For me as an artist, jazz composition is an ideal medium of expression. Rooted firmly in a rich tradition, it also espouses a spirit of innovation. It is a music which embraces many styles and ideas of music. Through improvisation, jazz has the ability to live in the moment as the players react to each other, and the time, place and age in which they live.
In my pieces, I aspire to create a connection between the music and the listener on both intellectual and emotional levels. I do this by focusing on clarity and pacing of musical ideas, and retaining an organic sense of development while offering new and surprising elements. I endeavor to create a cinematic auditory journey where the music is continually moving and evolving. The music is to be played with conviction and generosity, and it attempts to feature each player and his or her strengths.
I seek to create music that can be appreciated on many levels and by listeners of wide-ranging degrees of exposure to jazz, while striving to express myself artistically in my best original and personal way. I believe that jazz composition can reach many people if we create an inclusive environment — for the players, audience and supporters. Through this inclusive attitude, I believe jazz composition can create a broader audience for jazz.
Nick Grondin Group – A View of Earth Album EPK, Jan 2017 release!